talks and events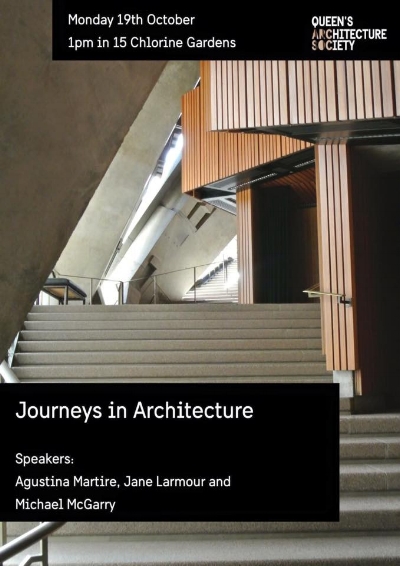 Jane Larmour invited to present to QUB Arc Soc with colleagues Agustina Martire and Michael McGarry.
In February 2017 director Jane Larmour was invited as Guest Speaker to open the CCEA Art & Design GCSE & A-Level top candidates exhibition at the Ulster Museum, Belfast.
Belfast Design Week 2016 launches this week. Jane Larmour pictured here speaking about Architecture at the Lyric Theatre Belfast during 'Design Camp' at the Inaugural Belfast Design Week 2015.